ISF represented by ISF President Laurent Petrynka was present on Friday 1st July at the official signing ceremony of the new headquarters of the African School Sports Federation in Rabat, Morocco.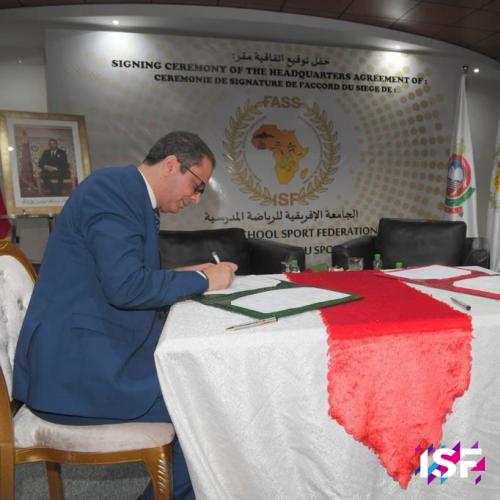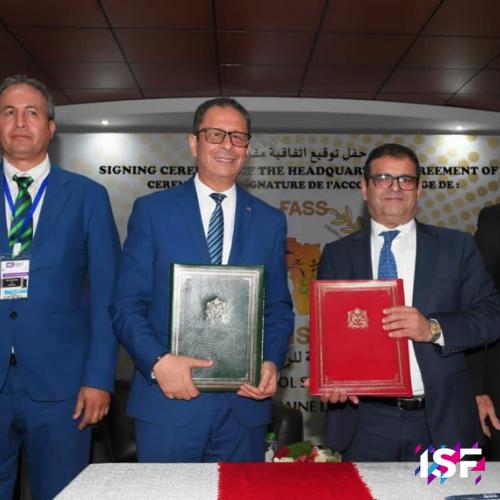 This official signing ceremony was held between the Vice President of the ISF and the President of the Moroccan School Sports Federation and the African School Sports Federation, Youssef Belqasmi, and the representative of the Moroccan Royal Government, Fouad Yazourh.
On this occasion, members of the ISF Executive Committee gathered, as well as the presidents of Moroccan sports federations, who additionally showed the dedication and development of the school sports movement on the African continent, with Morocco at heart.