ISF 2024/2026/2028 FIFA World Cup signing ceremony
Belgium Brussels. (March 21, 2023) – The International School Sports Federation (ISF) and the China School Sports Federation (FSSC) are proud to announce the signing of the 2024/2026/2028 ISF Soccer World Cup in China, with a signing ceremony at the ISF Executive Committee meeting in Brussels .
The signature was certified by HE Ambassador CAO Zhongming, Counselor Mr. ZHENG Baoguo on the Chinese side and by members of the ISF leadership on the ISF side.
The two entities have signed an agreement under which the ISF and FSSC will jointly organize three sessions of the ISF World Cup for athletes under the age of 18 from around the world in 2024, 2026 and 2028.
"The collaboration between the ISF and FSSC is a unique opportunity to share knowledge and combine efforts for the global promotion of youth sport and education and the strengthening of Olympic values." – Laurent Petrynka President of the ISF.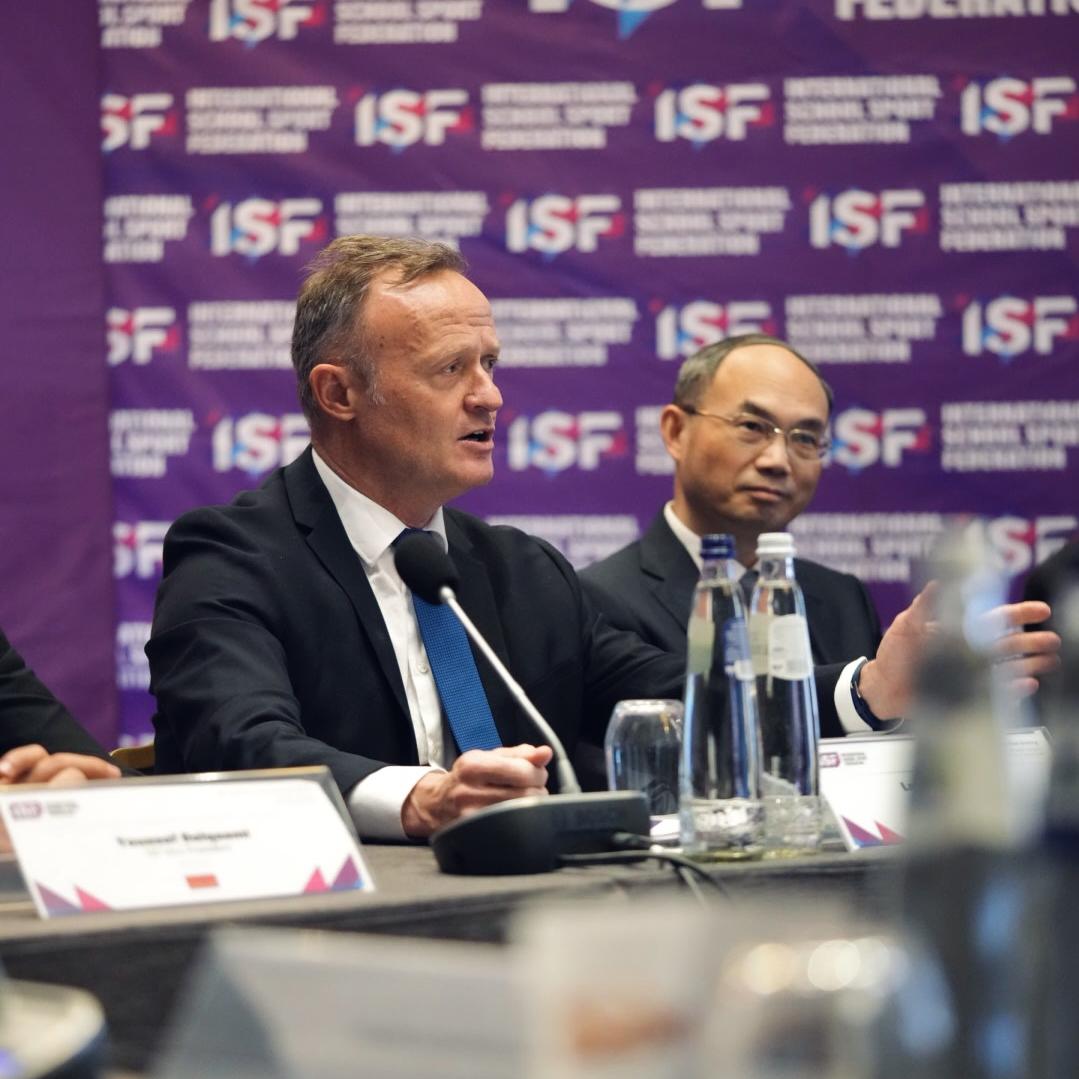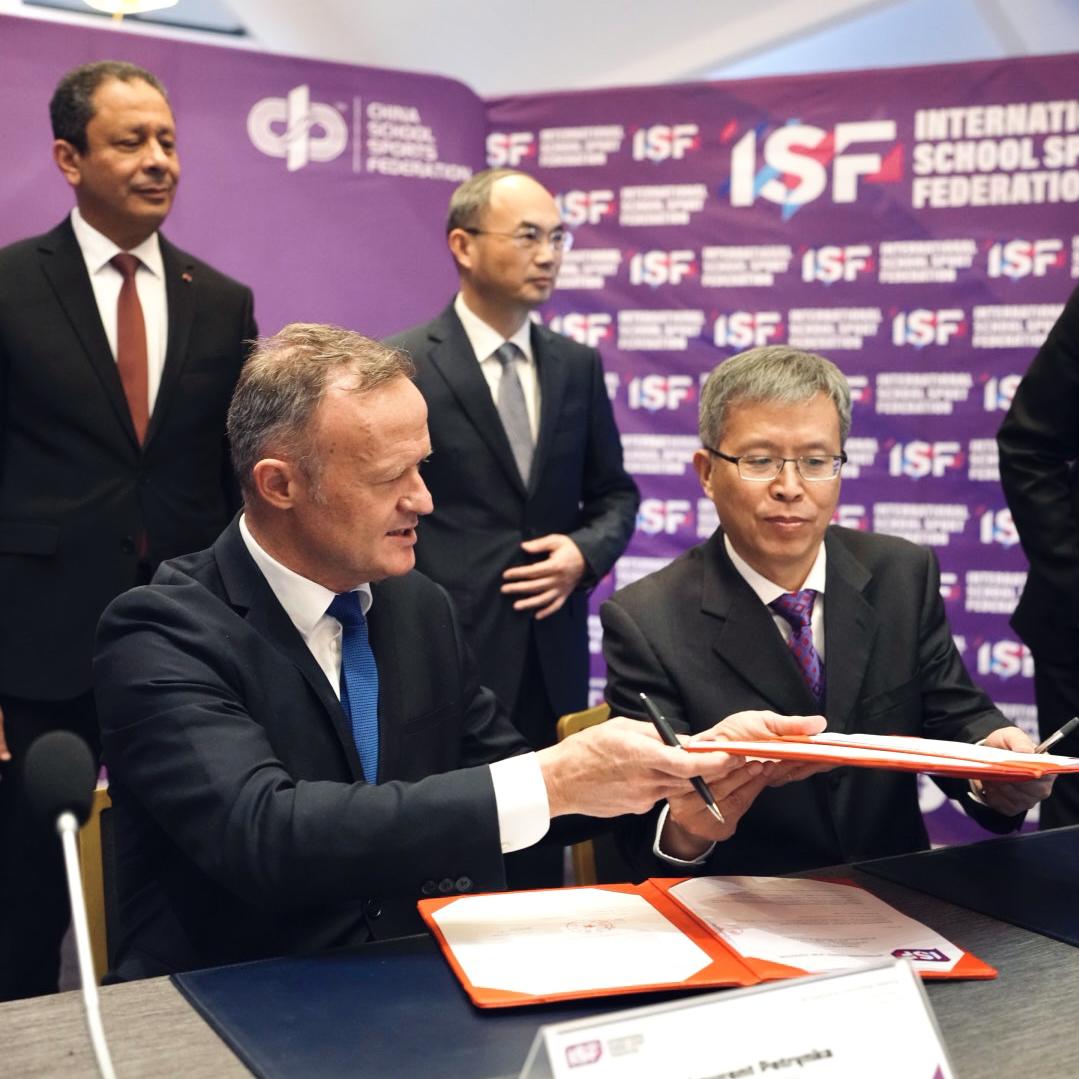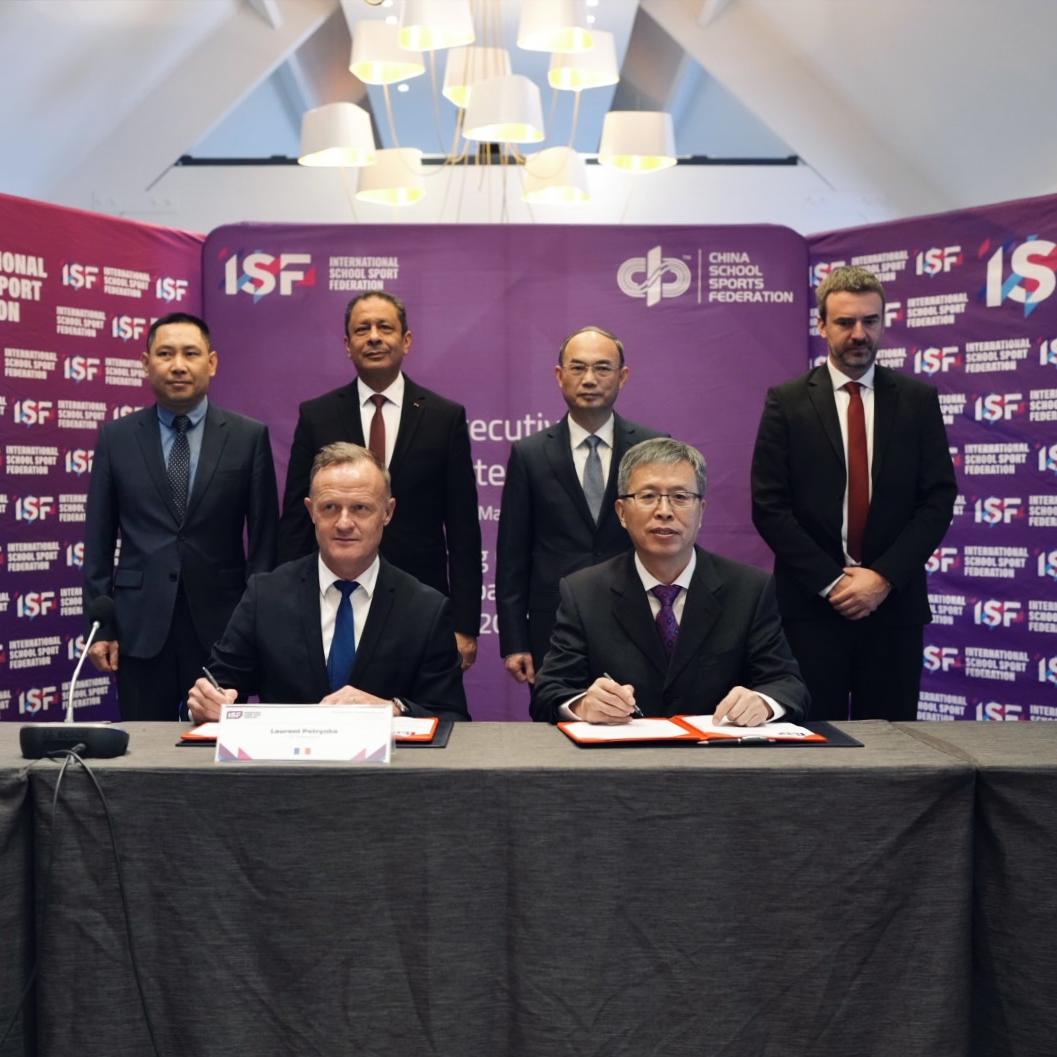 About ISF:
Founded in 1972, the International School Sports Federation (ISF) is a non-profit international sports organization that acts as the umbrella organization and governing body for national school sports organizations around the world, organized sporting and educational events for youth ages 6 to 18 .
Recognized by the International Olympic Committee (IOC) since 1995, the ISF currently has 132 members on five continents, organizing more than 10 events a year and covering more than 30 different sports. ISF's key vision is a world where sport and education provide opportunities for all students to empower themselves and become active citizens and support healthier communities.
More information: https://www.isfsports.org
About FSSC:
Established in 1973, the China School Sports Federation (FSSC) is a national social sports organization approved by the Ministry of Civil Affairs of China and supervised by the Ministry of Education of China. The FSSC is the only legal organization that organizes national school sports competitions and represents China in the international School Sports Federation (ISF), Asian School Sports Federation (ASSF) and Asian School Football Federation (ASFF).
Every year, the FSSC organizes more than 140 national school sports competitions in more than 40 sports and sends more than 50 delegations to school games, conferences and exchanges organized by international and Asian sports organizations. Currently, the FSSC has set up 20 industry organizations, based on athletics, basketball, volleyball, football, table tennis, etc., and 6 working committees to assist the FSSC in aspects of sports teachers, referee management, media, etc.
The National Student Sports Games co-organized by the FSSC are the only multi-sport competitions for students in which the largest number of student-competitors will take part. FSSC takes an active part in the World and Asian Students' Championships and Gymnasiade, successfully conducted the 1st Gymnasiade session in China and 34 school sports events and conferences of world or Asian level.
More information: www.sports.edu.cn