The International School Sports Federation and global multisport brand PEAK officially signed a partnership today, making PEAK the official ISF sports merchandising partner under a three-year agreement.

This signing marks the official start of a new innovative sports merchandising partnership that will include the distribution of official ISF sportswear by PEAK. In addition, this agreement will also ensure the provision of official sports equipment for ISF events, with the current Basketball 3×3 ISF Gymnasiade Normandy 2022 being the first to benefit.
A key element of this partnership with PEAK is the ability to support ISF members by providing sports equipment for their teams participating in ISF events as well as school sports events at the national level.
The PEAK brand is strongly positioned in the world of sports, recognized in more than 100 different countries around the world and thanks to the cooperation with the National Olympic Committees of Belgium, Brazil, Iceland, New Zealand, Romania, Slovenia and Ukraine, as well as their committed work in the sport of basketball, currently collaborating with over 10 national federations around the world. (Cameroon, Germany, Iran, Israel, Latvia, Lebanon, Mali, Montenegro, Democratic Republic of the Congo, Serbia…).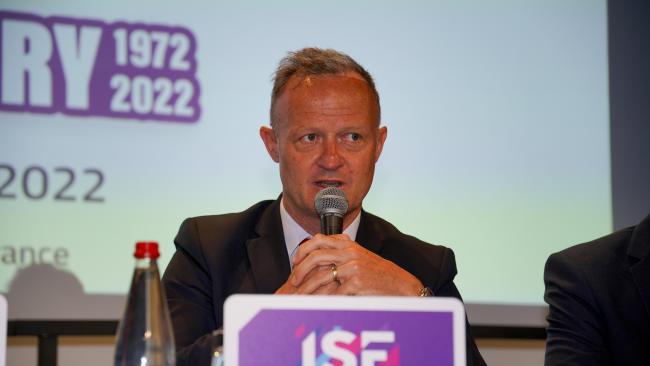 President of the International School Sports Federation Laurent Petrynka:
"We are delighted to sign this partnership with PEAK, which represents a momentous opportunity in the development of ISF. PEAK's understanding of the goals and needs of the ISF school sports network, supporting ISF members by providing professional sports equipment for ISF events, will demonstrate the importance of this partnership from the very beginning. This is a key step for ISF in developing school sport at an international level, providing further professional structure and support."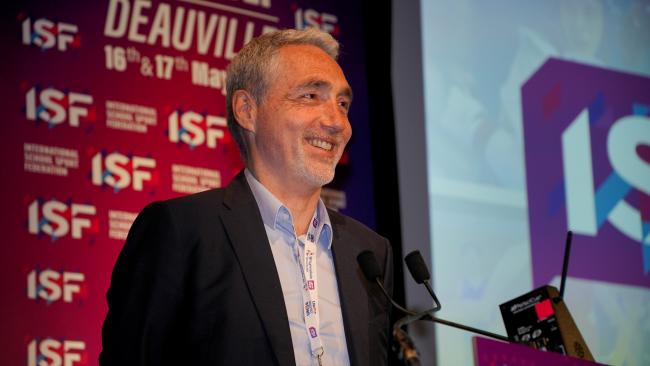 Exclusive distributor of PEAK in France and Belgium, François Guyot:
"ISF has shown strong growth in international sporting events for young athletes under 18 in the last decade. Peak is already involved with 7 Olympic committees as an official supplier and over 10 international basketball federations, and it was very natural for us to bring our partnership to the young adults who represent the future of the sport. Outside of the ISF sports programs, we have been very sensitive to the educational programs that the ISF implements around the world. Sport and education are elements we considered essential in this partnership decision."