25p edition of the ISF World School Cross Country Championship 2022 taking place in Štrbské Pleso, Slovakia from 22.n.d – 27p April is in full swing as we enter the second half of the event.
Over 300 participants from Belgium, Czech Republic, England, France, Ireland, Israel, Lithuania, Mexico, Morocco, Netherlands, Slovakia, Spain, Turkey, Uganda and Ukraine, arrived in Slovakia on Thursday and Friday (21st & 22n/a April) ahead of the weekend, just in time for the event's official press conference on Friday afternoon. Operations began on Saturday, with meetings and training sessions for all delegations in the morning, followed by the official opening ceremony later in the afternoon welcoming all delegations to the start of a memorable week. Sunday was the occasion for the main event with all 4 competitive races in the School Teams, Boys and Girls, and Selected Teams, Boys and Girls categories.
Despite the difficult conditions of the race, with lots of rain, all participants were in good spirits, and each of them was supported by a large crowd. Congratulations to all participants who took part in the last edition of the ISF World School Cross Country Championship, with special mention to the podium winners from England, Mexico, Morocco, Turkey and Uganda.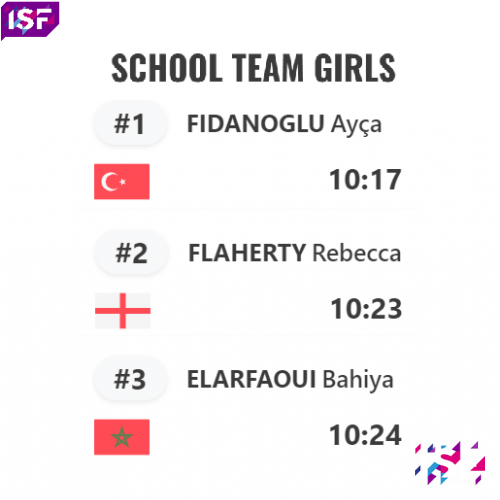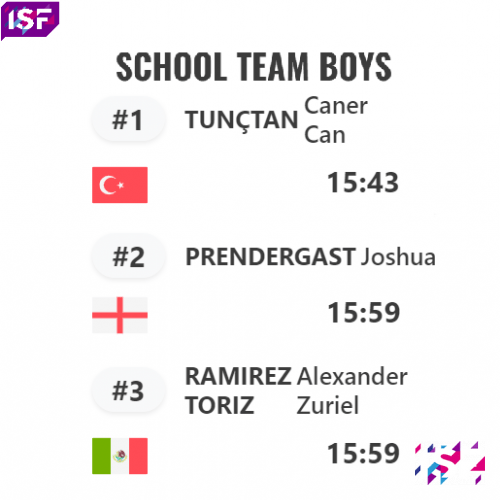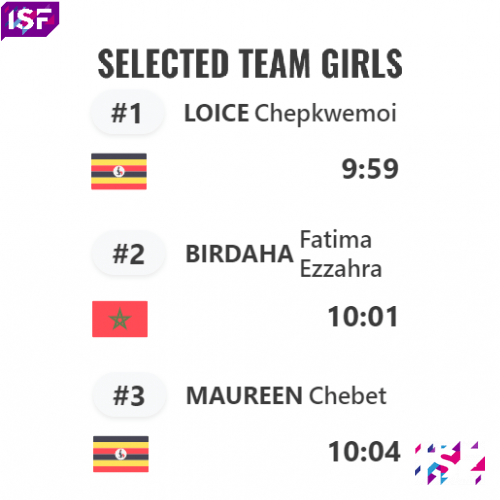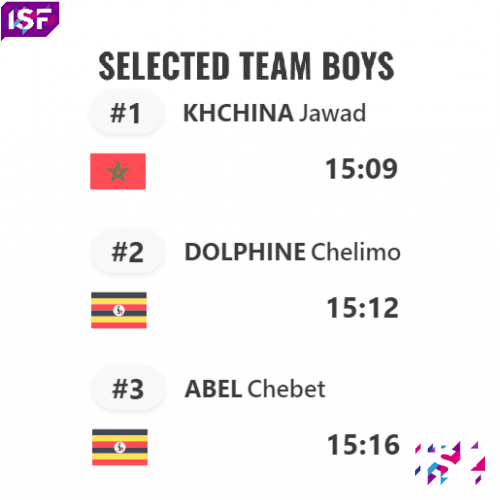 Full Sunday April 24 results here:
Document
ISF World Cross Country Championships school and selected results (123.32 KB) Download
Today, Monday 25p In April, participants had the opportunity to relax and explore a number of local areas in the region, thanks to the cultural activities planned for them by the Local Organizing Committee. This will be followed by a cultural evening, where delegations will have more opportunities to exchange information and get to know each of the participants and their countries. Full Sunday April 24 results here:
Last day, tomorrow, Tuesday 26p In April, all delegations will take part in the Friendship Relay, a non-competitive format giving everyone another chance to interact with each other through the sport that has brought them all together. This will be followed by educational activities and workshops focused on the Olympic values: friendship, respect, excellence. Promoting education through sport and the idea of ??Olympism being its mission. At the end of the day, delegations will be invited to a final celebration, a farewell to music and dancing before heading home after a busy week of activities.
Check out the daily bulletin presented by LOC:
Document

Daily Newsletter 1 World Cross Country Championships 2022 (1.79 MB) Download

Document

Daily Newsletter 2022 World Cross Country Championships (1.93 MB) Download

Document

Daily Newsletter 3 World Cross Country Championships 2022 (1.84 MB) Download

Document

Daily Newsletter 4 Cross Country World Championships 2022 (2.08 MB) Download