The The second day of the ISF Executive meeting took place on July 1, 2022 in Rabat, Morocco and was opened by ISF CFO Bilall Bahia report who presented state of affairs and current financial flows. The continuation presents the development strategy for the period of activity in the years 2022-2026 to the Executive Committee, which concluded changes with a proposal for move ISF's official headquarters in Brussels to its new premises as well as building a new structure of the ISF Office which would cover welcoming new employees to the company ISF staff.
Different during the meeting goals were presented, including the needs and plans for ISF Sports Department and discussing events ISF event calendar structure for 2023-2028, setting a clear vision of what is planned strategy ISF events.
In addition, with visible growth of ISF, next establishment With communication and relationCollaboration with members is a necessity requiring the development of current and new platforms to maximize the reach and efficiency of ISF communications.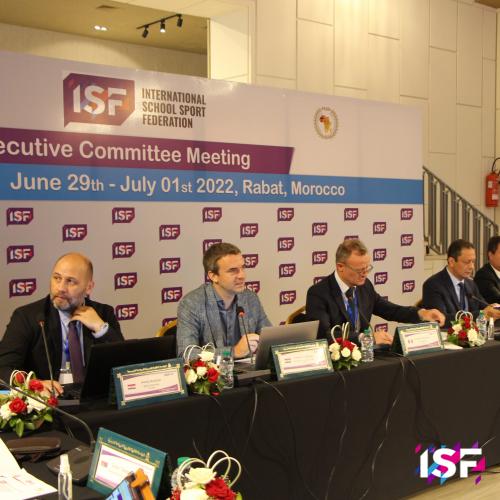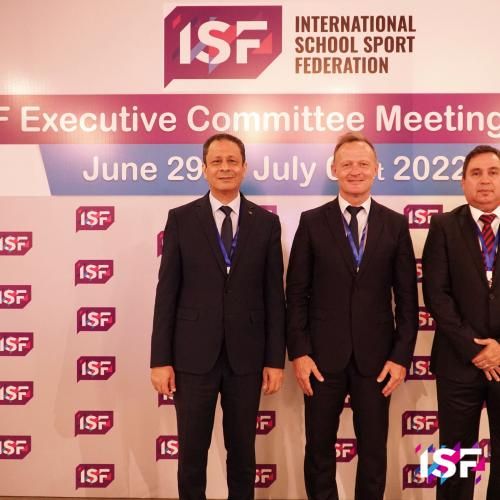 As part of its mission, the ISF is dedicated to supporting education through sport, providing opportunities to develop knowledge, skills and understanding. Down this, ISF continues to develop and expand its current educational program and action proposals, maximizing the potential of youth to engage in ISF events and benefit from the combination of education and sport.
Consolidation and strengthening of internal communication is essential to facilitate the development and implementation of new strategies within the ISF and its activities. The responsibilities of ISF commissions, committees and other internal working bodies continue to be developed and expanded, taking them in new directions, with ISF members always at the center of their work.
The second day and the last day of ISF Executive Committee taking place in DiscountI also saw confirmation that the host city will be there as well hosting the ISF World School Soccer Championship in 2023, bringing ISF events to Morocco again, he last hosted an ISF event in 2018 at the historic ISF Gymnasiade.
Read more about the first day of the ISF Executive Committee meeting here: https://bit.ly/3P2DrYw