The 2022 ISF School Cross-Country World Championships in Štrbské Pleso are approaching, which will start on 22.n/a to 27p April, the Local Organizing Committee (LOC) of the Slovak School Sports Association emphasizes the importance of involving young people in all aspects of the event by implementing a youth journalist program and a volunteer program.
Picture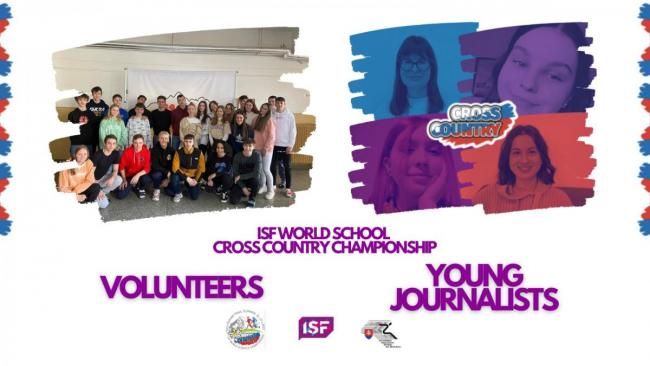 Four young girls, Ivica Olexová, Lucia Harabinová, Karina Kokoru?ová and Lívia Ml?ochová, were selected by the LOC to help with the overall promotion of the event, recording the participation and successes of the athletes who experience this ISF event in Slovakia while being committed to ISF and Olympic values.
In addition, as with all ISF events, a group of young volunteers have been selected to support the overall running of the event, helping to make the event an unforgettable experience for all student athletes from around the world.
More about this year's edition on the official website: Home (sass.sk)