Just because some nations don't have much natural snow or ice doesn't mean they can't produce Winter Youth Olympics (JOG) stars.
In recent editions of Winter Jog, the participation of NOCs has become more and more diverse. We even saw a medalist at Lausanne 2020 from Colombia in speed skating Diego Amaya.
Gangwon 2024 will be the first winter JOG to be held in Asia, and with 1,900 athletes competing, it will also be the most diverse ever.
Below we look at some of the most memorable performances at the Winter Olympics by Youth from countries that have no snowy or icy region.
Where better to start than Colombian speedster Diego Amaya?
At Lausanne 2020, the teen became the first ever Latin American athlete to win a Winter Olympics medal, winning silver in the boys' mass start speed skating event.
It was a fitting reward for Amaya and his family, who sold the business and moved to Salt Lake City, USA, to help the child prodigy realize his dream.
And after his exploits at the Youth Games, he believes that he can become the first medalist of the Winter Olympics in Colombia.
WATCH… Sliding Madness | Speed ??skating with Nile and Diego
Abigail Vieira – Alpine Skiing (Trinidad and Tobago)
Born in the USA Abigail Vieira chose to represent her parents' country of birth at Lausanne 2020.
It was a particularly special time for the alpine skier: not only was it the Caribbean's debut at the Winter Youth Olympics, but her family joined her for the ride with her older sister as coach and her father as team principal.
Vieira's best performance was 29th out of 78 female skiers in the women's slalom.
"It was a once in a lifetime experience and no other race will ever be the same. It was a great time in Lausanne, I learned a lot, met a lot of people… I hope to be able to do more of these things and continue to race skis," she said Website of the Olympic Committee of Trinidad and Tobago.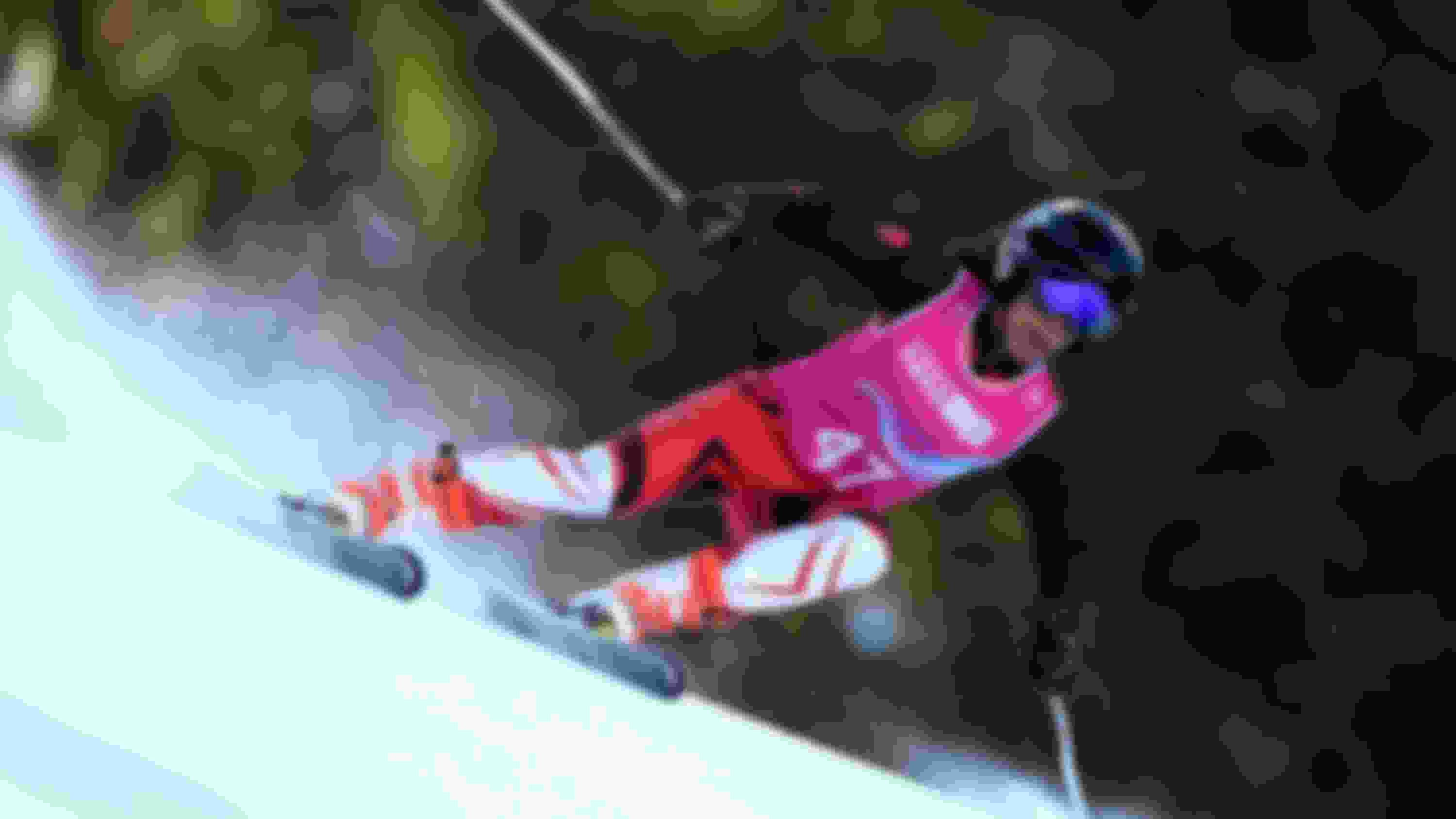 Abigail Vieira of Trinidad and Tobago competes in Super-G women's alpine skiing at the 2020 Winter Youth Olympics in Lausanne. (2020 Getty Images)
Mia Nuriah Freudweiler – Alpine Skiing (Pakistan)
Another athlete to make headlines in alpine skiing in Lausanne 2020 was Mia Nuriah Freudweiler Pakistan.
Born in 2003, she became the first athlete from her country to take part in the Youth Olympic Games in Switzerland.
It was the right place for the young star to make his Winter YOG debut, having grown up in a European country and competing for Ski-Club Villars.
She told Olympics.com prior to the event that her goal was to "inspire and empower young Pakistani girls."
Freudweiler finished 46th in the Super G and 30th in the Super Combined, but did not complete the slalom or giant slalom.
Mia Nuriah Freudweiler skiing in defense of gender equality in Pakistan
Ana Noelle Wahleithner and Julian Macaraeg – Alpine Skiing and Short Track Speed ??Skating (Philippines)
The Philippines enjoyed double the joy at Lausanne 2020.
Ana Noelle Wahleithner she became Asia's first Winter Youth Olympian while also being a teammate Julian Macaraeg became its first representative in speed skating on a short track.
Alpine skier Wahleithner was chosen as the flag bearer, finishing 36th and 33rd respectively in giant slalom and slalom.
New York-born Macaraeg won the men's 500m before being eliminated in the quarterfinals.
Both athletes are considered strong contenders for the title Winter Olympic Games Milan-Cortina 2026.
Filipino Julian Macaraeg: "Anything is possible on a short track"
Sabrina Simader – Alpine Skiing (Kenya)
Winter sports are gaining popularity in Africa and Sabrina Simader is at the forefront of this revolution.
Born in Kenya, she moved to Austria when she was three and fell in love with alpine skiing.
She represented her nation at Lillehammer Winter JOG 2016where her best result was 20th overall in the combined event.
But that was just the beginning for Simader, who became the first alpine skier to compete for Kenya at the Winter Olympics, and the flag bearer of his country, in Pyeongchang 2018.
Kenyan skier: 'I want to get to the top'
Mackenson Florindo – Alpine Skiing (Haiti)
Mackenson Florindo he was Haiti's only competitor at Lausanne 2020.
In the giant slalom he finished 51st, but his path to competition at this stage was worth a gold medal.
Born into poverty in Haiti, his biological mother left him in an orphanage when he was three because he could no longer afford his food.
Six months later, he was sent to an orphanage in France before being adopted by the Florindo family and raised in a ski-obsessed mountain region near Grenoble.
"It's a very good moment, unbelievable," Florindo told Olympics.com about his experience competing in Lausanne 2020. "I made friends. The performance was difficult, but I'm happy with it. It was a very exciting and important time for me because I didn't think I would be here."